SST Automation is Kepware's Authorized Reseller in USA. Call
844-606-2886

to get a favorable quote.
KEPServerEX Common Driver
The KEPServerEX Common Driver is a software component that enables the KEPServerEX to meet the connectivity requirements of specific devices, systems, or other data sources.
Software Downloads
Product Use Guide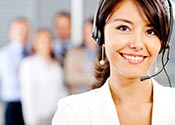 For sales and technical support, we are available
Monday through Friday
from 9:00 AM to 5:00 PM Pacific time. Contact us by email at sales@sstcomm.com.