Customizing Project
Start project (1-2week):
Product(Module) Definition
Technical agreements and Contract
Delivery cycle(8 weeks):
Delivery the product
Make the Module Prototype
Test the firmware function
QC, electrical packaging and delivery
Price List
$ 4 engineering cost(only customize the software or hardware, this fee will be determined by the specification)
Provide 5 units sample
Fieldbus Slave Interface Module
Real-time Ethernet Slave Interface Module
$60-125/€45-100
5% discount
Remark: EMC Test and certification will be paid by the users.The price doesn't include VAT.
Customization Process
1
Contact Us
Please tell us your requirement.
2
Product Definition
SST will evaluate customized project and definite the product.
3
Signing Contract
A contract is signed before starting the customized project.
4
Advance Payment
Prepay for the customized project.
5
Design Product
We will complete the project in 40 working days.
6
Product Acceptance
Once the project is completed, we will send it to you to have an acceptance testing.
7
Pay the Balance
If the acceptance testing pass, pay the balance.
8
Closing Project
we look forward to cooperate with you again!
Successful Case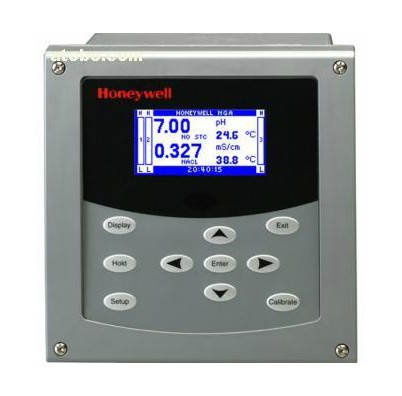 Our customized product EPM-5211 is successfully used in Honeywell's Universal Dual Analyzer (UDA) 2182.
Honeywell's Universal Dual Analyzer (UDA) 2182 provides Modbus communications. EPM-5211 gateway module is installed in it, which acts as a gateway to convert Modbus protocol to PROFIBUS DP protocol.
Technical Specification:
1. EPM-5211 gateway module establishes transparent communication between PROFIBUS DP and Modbus through mapping relationship between PROFIBUS DP data communication area and Modbus data communication area.
2. Act as a PROFIBUS DP slave and a Modbus master.
3. EPM-5211 supports 01H, 02H, 03H, 04H, 05H, 06H, 0FH and 10H Modbus function codes.
4. Maximum configuring 48 Modbus commands.
5. Modbus function codes 03H and 04H support function of "Byte-Swapping" and make users easily solve the conversion problem of big end data and small end data between the two networks.
6. Max Input: 244 bytes; Max Output: 244 Bytes; Max Input + Max Output: 488 Bytes.